Shared Stories
We can learn from each other. Share your story with us in 125 words or less and we'll post it on our website.
Please tell us your first name, (and last if you'd like), the name of your state, and if you're a parent, teacher, eye doctor, school nurse, etc., or one who had an undetected vision problem as a child. Contact us here...
Negative turned into a positive
"When I learned my daughter's eye exam found a significant vision problem that vision screenings missed, I initially thought the vision screenings passed the wrong child.
But when I reflect on how educating others about the importance of comprehensive eye and vision examinations has helped countless children, I realize now the vision screenings didn't pass the wrong child. The vision screenings passed the right child... mine!
May Vision First be an inspiration that one person can make a difference."
Janet Hughes, founder and president
Vision First Foundation
Former Governor Jim Edgar endorses Vision First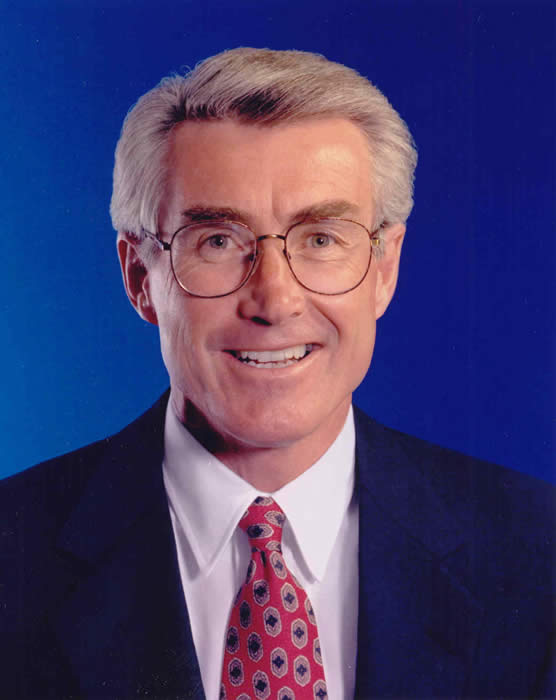 "As former governor of Illinois, I'm proud to have supported many children's initiatives while in office. Now I'm proud to support the Vision First Kids Eyes Count Campaign to better the eye care for all children in Illinois and across the nation.
As a grandfather now, I believe children deserve the best vision possible for learning in the classroom and this can only be accomplished through comprehensive eye and vision examinations. Therefore, I urge all schools to include the "Student Comprehensive Eye and Vision Examination Report" in each child's health packet and to abide by the Vision Screening Provisions as outlined by Vision First.
I've witnessed the worst student in the school turn into the best student the next year because a child received an eye exam and a pair of glasses.
I hope you will join me and support this much needed cause."
Governor Jim Edgar
38th Governor of Illinois, 1991-1999
Vision First Honorary Board Member
Vision is integral to the whole child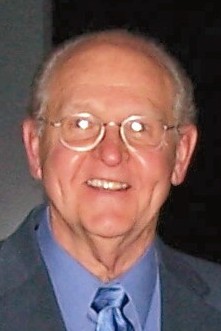 "We know from many observations of children's visual performance and the work of Arnold Gesell, MD, at the Yale Institute of Child Development, that Dr. Gesell said: 'Vision is not a separate isolated function; it is profoundly integrated with the total action system of the child, his/her posture, manual skill, motor sets, intelligence, and even personality traits.
Vision is so intimately identified with the whole child that we cannot understand it without considering the whole child.'
This is why the work of Vision First is so vital to our children's welfare. With the myriad of health issues confronting the parent, knowledge of the impact of vision in the learning process needs to be the priority."
Albert A. Bucar, OD, DOS, FAAO
Past President, Illinois Optometric Association
Past President, American Optometric Association
President, Ophthalmic Education Institute
Vision First Honorary Board Member
Vision solutions for vision potential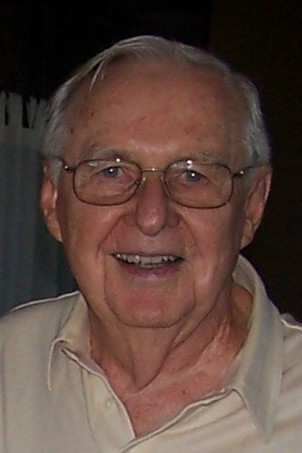 "Caring for vision and eye related problems has been a lifetime of personal interest. The kind of challenges you encounter as a vision specialist is so rewarding not only to the patient, but to the doctor when you provide a vision solution that was unable to be solved by the health community. These cases you remember forever.
A great concern to me is the many children and adults who never get professional examinations because of vision screenings. Many screenings fail to identify a vision problem because the patient is unaware that the symptoms they experience are really vision related.
I would like to see every person reach their maximum vision potential. My best to Vision First in helping to make this a reality."
Lawrence R. Vogel, OD
Vision First Honorary Board Member
Sen. Radogno urges states to initiate "Amy's Law"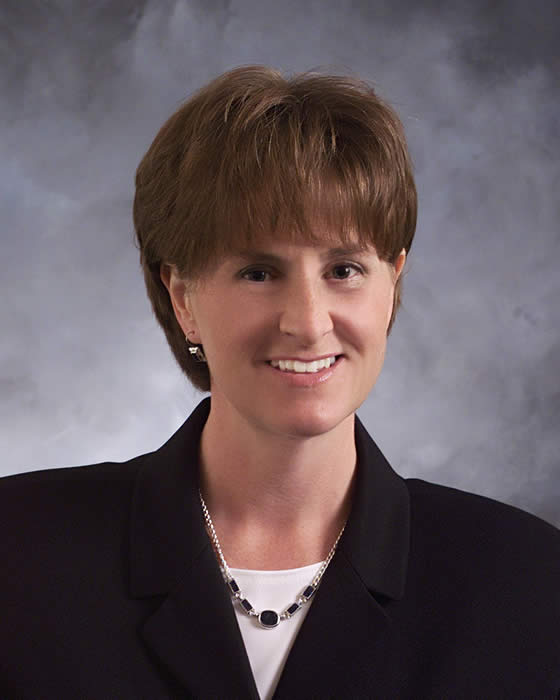 "As the chief sponsor of Illinois Senate Bill 805 in 2003, I urge the remaining states across the nation to initiate the same legislation. Every vision screening program needs a disclaimer and parents should be given the choice to go directly to an eye doctor for an eye exam in place of a vision screening. Schools need to encourage complete eye and vision exams, not vision screenings, along with the health exams. Good vision is extremely important for children's learning in school.
It's constituents like Mrs. Janet Hughes, who take the time to share their experience and knowledge with others, that make our world a better place.
I'm proud to endorse Vision First and their Kids Eyes Count Campaign."
State Senator Christine Radogno
Illinois Senate Deputy Minority Leader
Vision First Honorary Board Member
Parents confused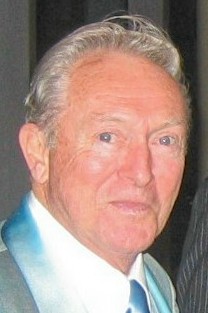 "As a retired optometrist who practiced for over fifty years, I have witnessed a decline in children's eye care due to vision screenings.
Before vision screenings, optometrists' offices were busy everyday taking care of children. However, when Illinois mandated vision screenings in 1969, the children stopped coming. Parents became confused and didn't think comprehensive examinations were necessary anymore since schools were providing free vision screenings.
Unfortunately, many children with eye and vision problems were missed by these vision screenings and those that failed sometimes took a year or two for their follow-up appointment.
It's time for change. The eye doctor provides the best care."
Floyd Mizener, OD, PhD, DOS
Past President, Illinois Optometric Association
Vice-President, Vision First Foundation
Eye exams = Best eye care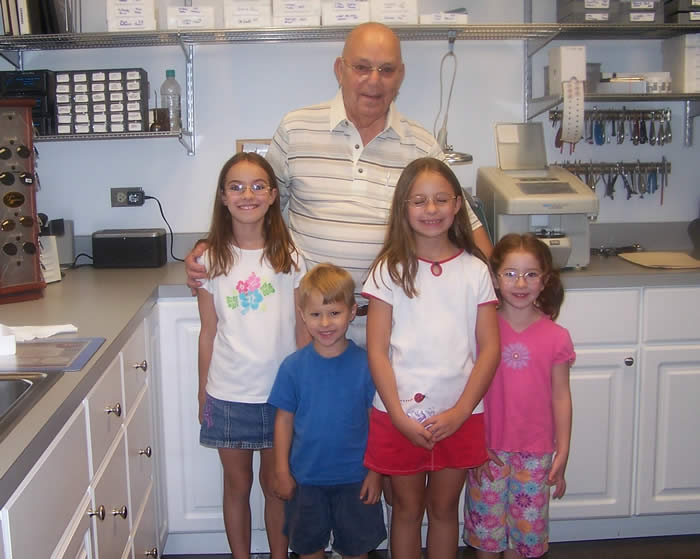 "Our children deserve the best vision they can have. Unfortunately, the many misleading vision screening devices being foisted on our children and the public is not adequate eye care.
The Student Comprehensive Eye and Vision Examination Report and its accompanying Reference Page is by far the most important educational tool created. Parents finally have a form that clearly and succinctly allows them to discuss a child's visual abilities with educators and how it relates to their child's academic achievement.
It is my hope that every school across the nation will join the Kid's Eyes Count Campaign and support comprehensive eye and vision examinations."
Floyd Woods, MEd, OD
Past President, Illinois Optometric Association
Secretary/Treasurer, Vision First Foundation
A message from Dr. Goodfellow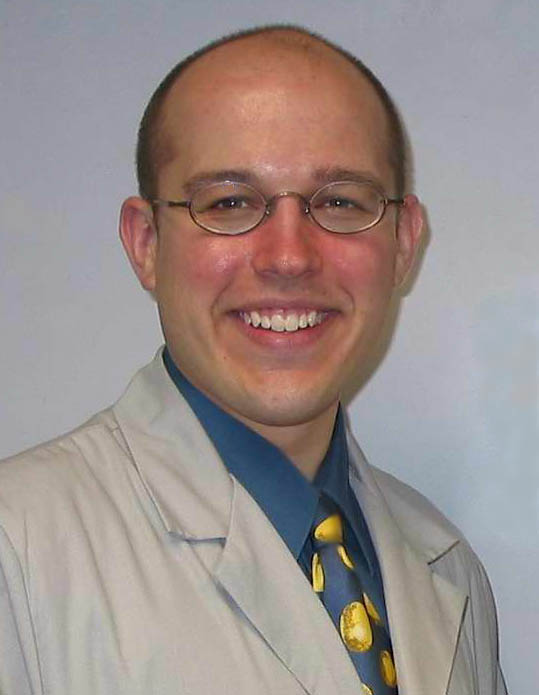 "As chief of pediatrics at the Illinois Eye Institute, I work daily with children underserved by our current vision screening protocols.
Parents assume vision screenings satisfy all the visual and eye health needs of their children. Unfortunately, many children have eye problems that go undetected by vision screenings alone. I often see children for their first eye examination when they are 9 to 10 years-old. Problems are diagnosed that could have been prevented by a comprehensive eye and vision examination many years prior.
The rigors of learning demand good eyesight. Eighty percent of learning comes from our visual system. All children deserve comprehensive eye care so they can learn free of vision and eye problems."
Geoffrey W. Goodfellow, OD, FAAO
Vision First Board Member
An age-old problem
"During the 1970's, my son's teachers informed me of reading problems. I questioned if his eyes should be examined. I was always told it wasn't necessary since he passed his vision screenings. I believed vision screenings detected any vision problem. I knew many parents who held this same misconception.
Unfortunately my son struggled in school. This caused low self-esteem and created problems for a long time. Eventually an optometrist diagnosed a vision problem and he received vision therapy.
I tried to improve the system but screeners and ophthalmologists prevented any change. I still don't understand their opposition. How can anyone be against something that is good for the children?
I am thankful and proud to be part of Vision First Foundation. After 35 years, change is finally underway for children's vision."
Nora Waliczek, Parent from Illinois Illinois PTA Honorary Life Member
Secretary, Vision First Foundation
From Senator Demuzio, chief sponsor of SB 641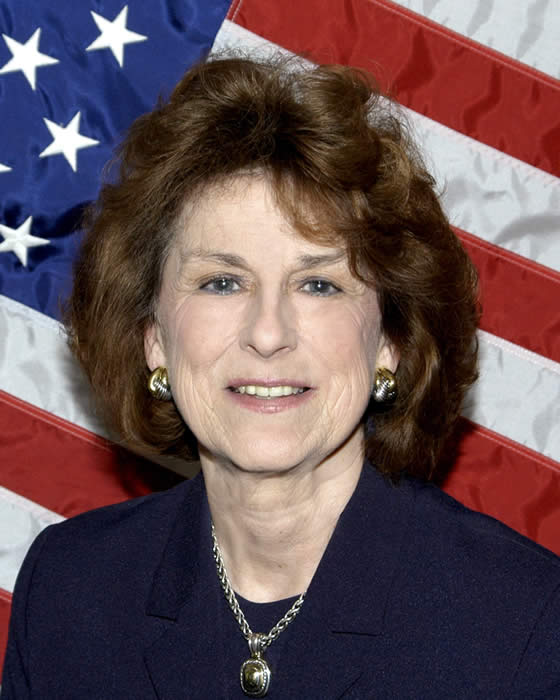 "As chief sponsor of Senate Bill 641, which requires children entering kindergarten or enrolling in school for the first time to show proof that they have had an eye examination, I am proud to support the Vision First Foundation to promote vision examinations for our children.
By stressing the importance of eye examinations through our schools with a required examination rather than only screenings, we are demonstrating to our children that we must not take our vision for granted.
I thank Janet Hughes for her dedication to this important endeavor which will make a difference in the lives of countless children for years to come."
State Senator Deanna Demuzio
49th Senate District of Illinois
Vision First Honorary Board Member
From State Rep. Jil Tracy—Re: SB 641
"In my first legislative session, I was proud to sponsor Senate Bill 641, which requires children entering school to receive an eye exam with their physical and dental exams. Early detection of vision problems enhances a child's ability to learn.
Three of my four children needed glasses. It didn't occur to me that an eye exam was important until their teachers noticed their potential vision problems. Eye and vision problems are not easily detectable to the lay person since children often adapt to their problem.
Parents want to give their children the best health advantage. The professional eye examination will go beyond the mere vision screening and allow the earliest detection every child needs. I believe required eye exams will improve our children's education."
State Representative Jil Tracy
93rd Representative District of Illinois
Vision screening caused years of suffering
"My son had vision screenings since kindergarten during the 1980's. He passed each one but his teachers sensed something wasn't right and suggested we visit the eye doctor. I went to the free clinic in town where an eye doctor told me every time he had 20/20 vision.
When my son was in eighth grade, his scores on the state test showed this level: "eighth grade input, fifth grade output." Upon questioning his teacher about this unusual scoring, she recommended a vision specialist where he was diagnosed with convergence insufficiency.
Unfortunately his treatment came too late. Vision screenings caused my son to "fall through the cracks." I can't believe twenty-five years later the system hasn't changed. I applaud Vision First's efforts to upgrade children's eye care."
Dianne Bronzell, Parent from Illinois
How the system failed us
"When my son was in kindergarten, he struggled with reading so a reading specialist tutored him three-times-a-week. Then the summer before first grade, his CCD teacher Janet Hughes recommended a complete eye exam with an optometrist. Mrs. Hughes had shared her daughter passed her vision screenings but really needed glasses and that I should have my son's eyes checked by an eye doctor. My son also passed his vision screenings.
What do you know…he needed bifocals! I was very angry and upset when we learned his diagnosis. I felt so bad for my son who struggled needlessly during the most important grade of his schooling.
I firmly believe teachers, parents and schools need to be educated on children's vision. Mandatory eye exams should be invoked."
Kathy, Parent from Illinois
Never trust a vision screening
"Our pediatrician dismissed our concerns that our daughter might have a vision problem. On one occasion, when she was four, he had his nurse give her an eye test. In preschool, she was given an eye screening. She passed both.
During kindergarten, she came home one day with printing reflecting the skill of a much younger child. When we talked, she told me, "Mom…I can't see the board." I immediately brought her to an ophthalmologist where she was diagnosed with amblyopia.
Today she is eight years old. In one eye she as 20/20 vision; the other eye 20% vision.
We learned a valuable lesson at our child's expense: Never trust a vision screening! All pediatricians should recommend eye exams to their patients, not vision screenings."
Joyce Schober, Parent from Illinois
From the eye doctor first to urge the 1987 vision law
"I've seen scores of children fall through the cracks of vision screenings. This particular case motivated me to take action with my local school district.
This high school senior was in several foster families and on the road to juvenile delinquency. When I examined him at the urging of his foster mother, I found large amounts of astigmatism and refractive error. When I trial framed his prescription and asked him to read the eye chart, he looked at me and said, "So this is why I couldn't read?"
I know there are thousands more like this patient who aren't diagnosed early and whose full potential is not realized. Thank you, Vision First, for your common sense approach to erase decades of missed opportunities for children."
Timothy P. Ortiz, OD
Ortiz Eye and Hearing Associates from Morris, Illinois
Delayed treatment
"One day my son came home from kindergarten with a letter stating he had failed his vision screening. I was surprised and thought they made a mistake because his eyes looked fine and he was doing okay in school. When I tried to make an appointment with an eye doctor, the insurance company requested a referral from my pediatrician in order to visit an eye specialist in the covered group.
After the pediatrician's appointment, I then had to wait another couple months for the appointment with the ophthalmologist. It wasn't until the spring that he was diagnosed with amblyopia and began treatment. Unfortunately, the vision screening program delayed the care my son really needed before starting school. Eye exams should be required not vision screenings."
Victoria, Parent from Illinois
Ophthalmologist said "no;" Optometrist said "yes."
"My daughter failed her vision screening at the pediatrician's office before kindergarten but when I brought her to the referred ophthalmologist, I was told she didn't need glasses.
During kindergarten, the teacher noticed my daughter couldn't see the blackboard and moved her to the front of the classroom. I then brought my daughter to a different ophthalmologist who told me the same thing—she didn't need glasses.
When my daughter was in first grade, a friend told her mother, who later informed me, that my daughter was squinting in school. This time I brought her to an optometrist. Guess what…my daughter did need glasses! I was upset the ophthalmologist didn't recognize my daughter's vision problem. Her problems went away when she got glasses! Judy, Parent from Illinois
Grateful parent
"Fortunately I am very lucky to have a child without a vision problem. I know this because my child had a complete eye exam.
Vision First easily explained to me the importance of comprehensive eye and vision examinations and that vision screenings are no substitute. I'm glad I had my child's vision checked by an eye doctor and not by a lay person or some screening device. I want the best care for my child.
If my child had a vision problem, it would have been caught early due to the education Vision First provided. I don't want to think about all of the learning problems that could have occurred due to a vision problem that went undetected due to an inaccurate vision screening."
Karen, Parent from Illinois
Drivers need examinations, not screenings
"Every year, thousands of students in ninth grade aspire to become new drivers on our highways. This new responsibility faces danger for themselves and the general public.
As a nation, we've set rules and standards for the new driver to follow thus reassuring one's safety and that of others; but best vision has not been included.
The sad oversight is there is no guarantee to the public or new driver of the best tool to drive—the best vision ability. We settle for a vision screening and not for all drivers to have a comprehensive eye and vision examination. Thus, thousands of drivers could see better but never know it.
We congratulate Vision First to encourage examinations not screenings of vision."
National Vision Consultants of Illinois
Grateful Air Force Academy graduates
"Comprehensive and proper care causes me to recall three young men who had met the academic and physical requirements needed to enter the Air Force Academy but not the vision requirements.
Coming to me with less than 20/20 vision, they needed immediate improvement. Utilizing the optometric procedure called "orthokeratology," we employed a programmed series of contact lenses that altered the corneal curvature and improved their vision to the required 20/20.
Coming into the office years later, there was a bottle of champagne on my desk with an invitation to their graduation and a note that will be with me forever stating, "Thank you! Without your help, we would not be in this graduating class."
Joseph A. Nolan, OD
Retired Optometrist from Illinois
The infamous eye chart
"Do you believe the 20/20 eye chart introduced 150 years ago is still present in every medical office in the country?
This 150-year-old eye chart is still used as a screening device for seeing disorders and to determine seeing problems of the young and old. How far away one can see has very little to do with today's school or computer problems. The eye chart is a monocular test for far away seeing. It has little to do with reading difficulties. It gives a false sense of security of what the eyes can see.
Could you imagine any other health screening that uses a test 150 years old and presents mostly false negatives?
Can you imagine what the eye chart cannot do?"
Sol Tannenbaum, OD, FAAO
Optometric Historian from Illinois
Screeners carry no insurance
"I cannot believe anyone can conduct vision screenings with no liability protection. All doctors must carry liability insurance. Why don't the screeners have to do the same?
I wonder why nothing is done to the screener who misses an amblyope or an eye cancer that results in the loss of an eye. Vision screenings have misled the public for years."
Floyd Mizener, OD, PhD, DOS
Past President, Illinois Optometric Association
Vice-President, Vision First Foundation
Be on top visually
"It became obvious in my professional life of the greatest profession in over half of century, that my services and correction of so many vision and eye problems gave my patients the necessary tools and advantage to advance in their education, careers and lifestyle.
The question then on my mind is why in our great society the simple act of getting a comprehensive eye and vision examination is denied and misdirected to not receiving such?
How much better we could be in our education, jobs, driving and the many other tasks if we could just be on top of the heap in our lives visually. I am so very pleased to see Vision First Foundation take up this challenge.
John Leon, OD
Retired optometrist from Illinois
Deceived for eight years
"When my daughter struggled in grade school, she was tested. The results didn't find any learning problems. She also complained about her eyes. When our pediatrician referred us to a pediatric ophthalmologist, I was told her eyes were perfect and that she probably just wanted glasses. I trusted his opinion because he was an ophthalmologist.
Eight years later, my daughter continued to fail classes and more testing was done. This time, a psychologist identified memory problems. I also made an eye appointment with an optometrist. I was stunned when his eye exam diagnosed a visual tracking problem. My daughter's eyes were functioning at a seven-year-old level yet she was sixteen!
I'm thrilled Vision First is raising the standards of eye care. I've joined the campaign."
Sue Haack, Parent from Minnesota
Riding alongside the best
"Graduate studies in physiology at two prestigious medical schools led me to the rewarding and gratifying profession of optometry and its "miracle of the lens!"

Almost every other "cure" in medicine required a pill, potion, injection, or surgery. Only optometry offered a "cure" by the simple and painless placement of a lens in front of the patient's eyes. We didn't have to wait for the cure; it was instant!

Also, having taught basic medical sciences, I could relate and communicate well with all of the local medical colleagues. I never felt subordinate. Optometry should not, and is not, subordinate to any other health care discipline. In a visually dominated world, I'm proud of optometry's contributions towards improving the quality of life for everyone."
Willard B. Lyons, OD, PhD, FAAO
Retired optometrist from Illinois
Passed screenings, failed first grade
"When my son was in first grade, Mrs. Hughes was his Sunday school teacher. One day, we shared with her that homework was hard. She asked us if our son ever had his eyes examined by an eye doctor. We never thought about that. We figured he didn't have any eye problems because he passed his vision screenings.
My wife immediately took him to an optometrist. We were told he needed glasses. I can't believe an eye exam was the answer to my son's difficulties in school. He really should have been in second grade that year!
I'm grateful Mrs. Hughes said something to us that day. My son has been an honor student ever since. I hope others heed the advice of Vision First."
Dan Bellair, Parent from Illinois
Two cases of missed vision problems by an eye doctor
"Case #1— My son went to the eye doctor for check-ups starting at age four. I was told his eyes were okay but school was hard for him. When he was in 5th grade, he was prescribed glasses. That didn't help. As he continued to struggle in school, his problems worsened. Nobody knew why. When he was 17, he broke his glasses and a friend suggested I take him to her eye doctor. Within five minutes, the optometrist told me why my son had a hard time seeing. He was diagnosed with convergence insufficiency! I was upset the previous eye doctors missed this vision problem. Today my son has many issues. I believe the poor eye care he received gravely affected other areas of his life.
Case #2—My son then had a child out of wedlock. I adopted his boy as my own. I knew my son had a vision problem so I diligently brought the baby to an ophthalmologist when he was six months old. I took him twice-a-year for the next five years. Every time I was told his eyes were fine. When my adopted son was six, that office closed so I brought him to my eye doctor. The optometrist diagnosed extreme strabismus with alternating exotrophia. He now wears glasses with prisms and is undergoing vision therapy to correct a problem that should have been caught sooner. I can't believe this happened to me again! How could vision problems go undetected by eye doctors? This has to change."
—Linda Kurth, Parent from Illinois
Dear Abby letter alerts mom
Jeremy didn't like school. In kindergarten and first grade, he complained of headaches and stomach aches. He wasn't a good reader and always threw his books down the minute he picked them up. He never liked writing and his handwriting was terrible. His attitude towards school was going downhill.
Then I read a letter in Dear Abby about a vision problem called "convergence insufficiency." I always figured if my son passed his vision screenings, he was fine. Little did I know there was more to eyesight than 20/20 vision!
I brought him to a vision specialist for an eye exam right away. A behavioral optometrist confirmed the diagnosis.
I'm thrilled eye exams are mandatory for all children starting school. We are saving countless children from needless struggles!
—Natalie Weber, parent from Illinois
Seeing is believing
My daughter was an above average student in school but in reading and writing she lagged behind her peers. Tutoring helped but something wasn't right.
Before third grade, one day my daughter picked up my husband's reading glasses and innocently put them on. "Mom!" she screamed, "I can see and the words are clear now!"
My heart skipped. An eye exam with an optometrist confirmed she desperately needed glasses.
Angry I missed this problem, I wondered how she passed her vision screenings. Then I stumbled on the Vision First website and learned my daughter was not the only one who fell through the cracks.
Schools require physicals to stop the spread of disease. Schools should require eye exams to protect children with undetected vision problems!
—Emily Carter, parent from Texas